With COVID-19 not going away any time soon, our training team have been busy running online training sessions to our users all over Australia, New Zealand and the world.
Our training courses include the Introduction to MEX, Advanced, Stores and we're happy to announce spots available for report writing online.
All course dates are available online and best of all, can be paid for right there and then with our secure online payment option.
To help deliver this service we have upgraded our online training portal to ensure our users get all the resources they need to attend our courses.
Well before training has started, the portal runs through a series of checks to ensure attendees have the right equipment to participate in training. Internet speed, Equipment, access to training resources and manual requirements are all checked to ensure that when training is run the user has all they need to participate.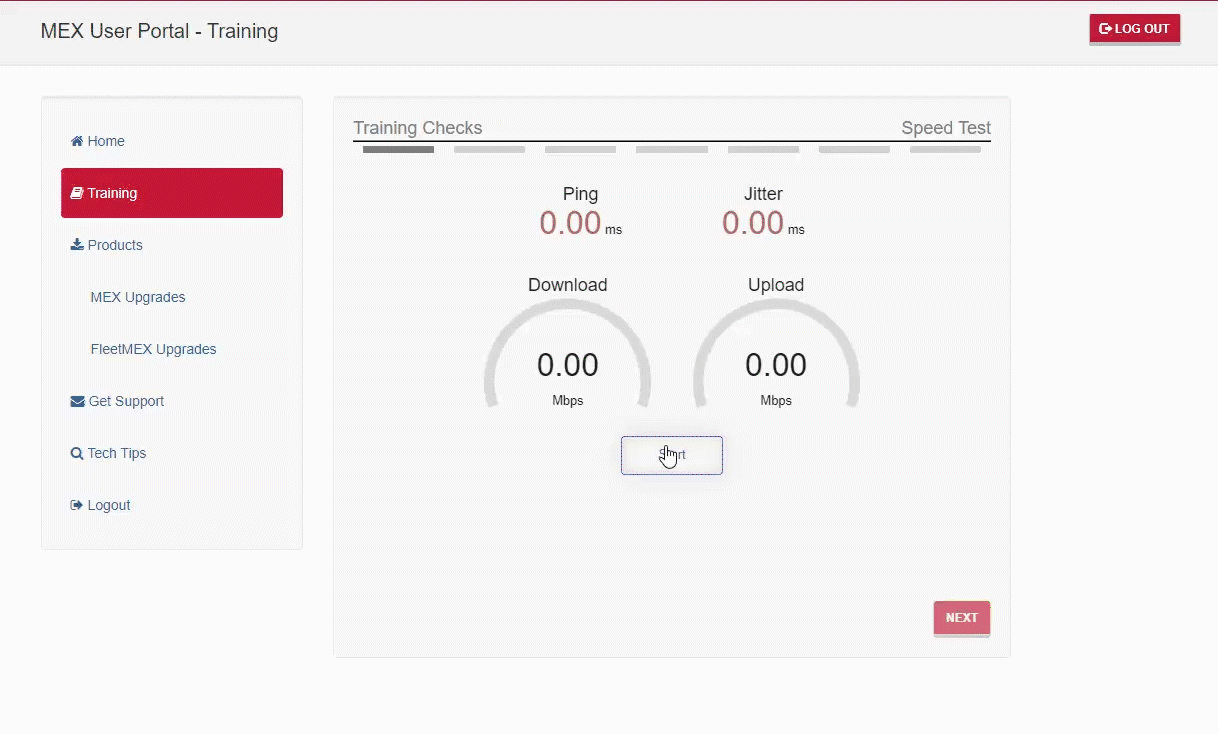 An example of the MEX Training Checks
On the day, all resources are laid out in the portal, join the meeting and away you go. Accessing the training links, manual, required documents for training etc…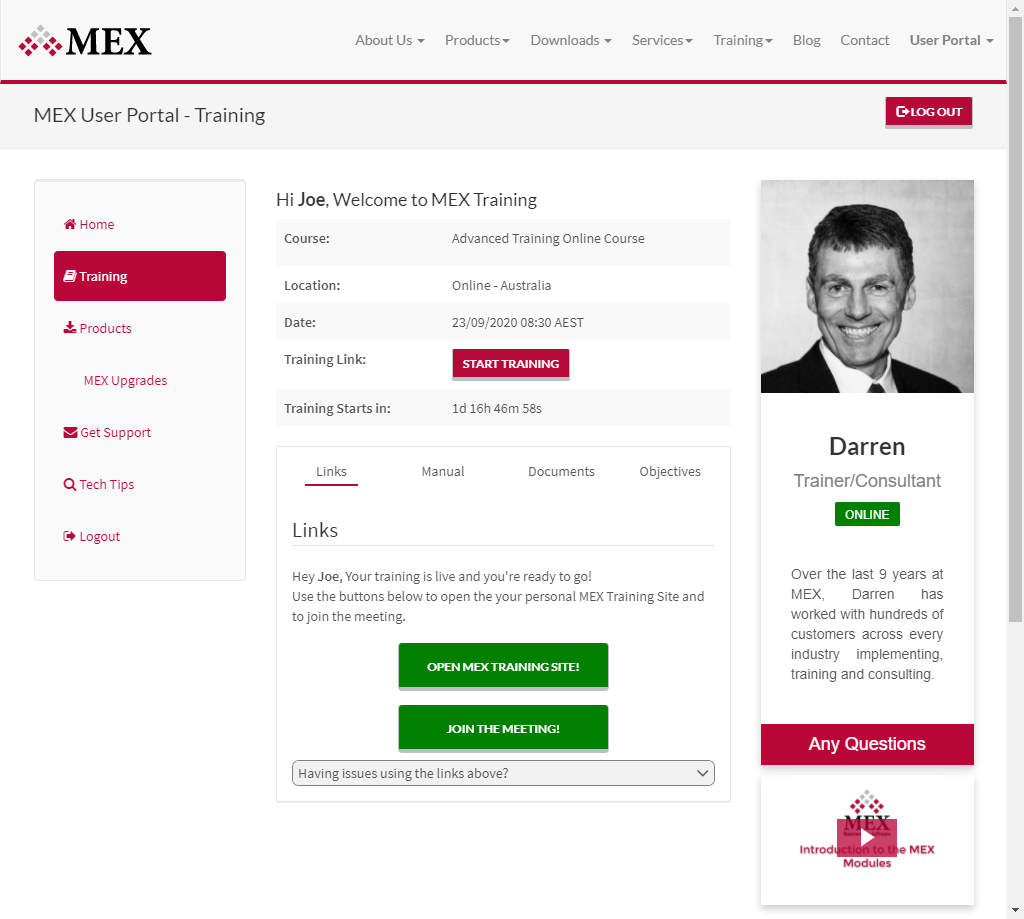 Access to all your Training Resources in one convenient Training Portal
Prepare yourself and your company to come out of this pandemic better trained and using MEX to its full potential.
Contact our training team today at training@mex.com.au or call +61 7 3392 4777 for more information.
If you are interested in attending Online Public training, please follow the link below to view upcoming Training dates (limited spots available):