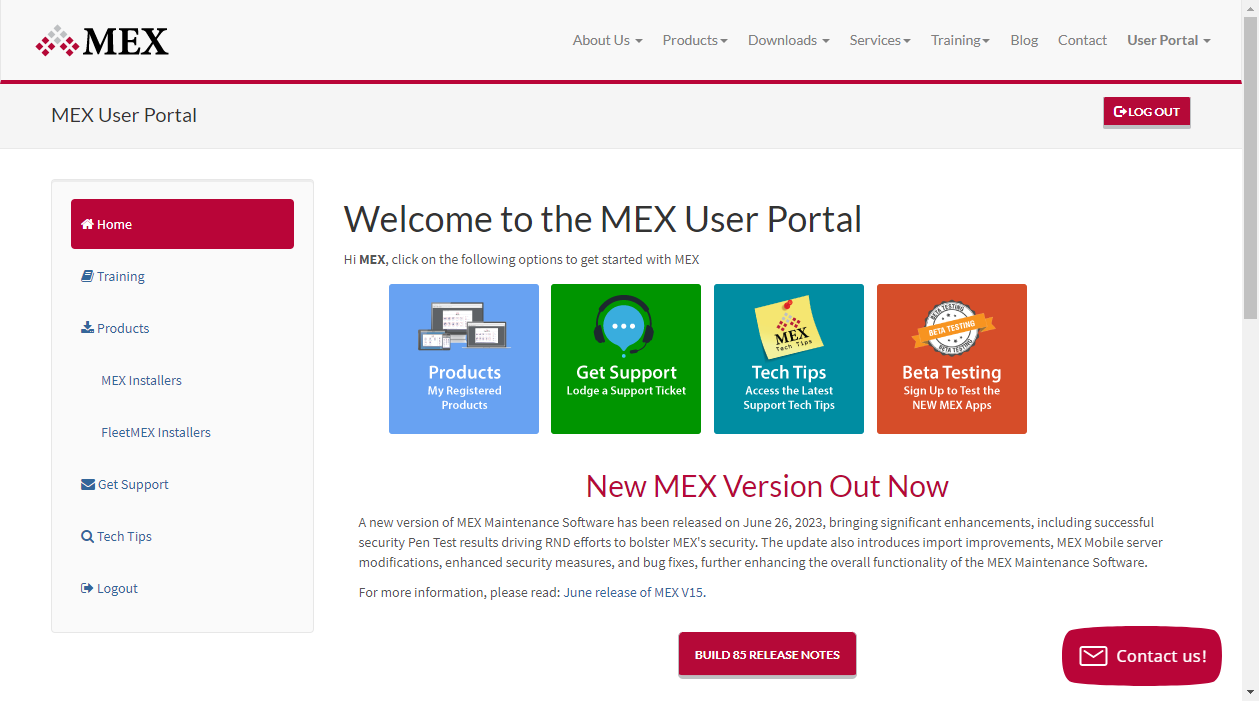 MEX Annual Maintenance Agreement
Prioritized Support Tailored for Your Success
Navigate the challenges of your maintenance environment with confidence, leveraging our premium Annual Maintenance Agreement (AMA). Crafted to address your needs promptly and effectively, the AMA serves as your tailored pathway to problem resolution, giving your concerns the attention they deserve.
Not just an answer to your questions, the AMA is your strategic guide to optimizing your maintenance operations. It's an alignment of our deep expertise with your unique needs to help you thrive.
The AMA is your ticket to an array of exclusive benefits including:
---
Limitless Assistance
Enjoy unrestricted* phone and email support from our expert Technical Support Department, available from 7:30am to 5:00pm (AEST).
User Portal Access
Take advantage of the convenience of our User Portal, a one-stop hub for all system upgrades, easily accessible via the MEX website.
Cost-Efficient Upgrades
Keep your system at the cutting edge with our free software upgrades, making the AMA the most cost-effective way to stay updated.
Priority Bug Resolution
If any software glitch arises, rest assured that it will be addressed promptly and with utmost priority for our AMA clients.
Informative Newsletters
Stay ahead of the curve with our regular electronic newsletters, keeping you apprised of the latest MEX updates and news.
Comprehensive Reports Library
Gain full access to our extensive MEX Reports Library, featuring a repository of all current and new reports, exclusive for our valid AMA customers.