MEX allows you to upload documents and/or photos, associate it to an Asset then have it stored on your MEX server for all users to see and use. In addition to this feature you can also have these documents link to the subsequent Work Orders and print out automatically alongside them.
This tech tip will run you through how to attach documents to assets, how they can be viewed in MEX, and the additional features that can make use of asset documents.
Attaching Asset Documents
To attach a document, simply open the Asset Details from the Asset Register and click on the Documents tab.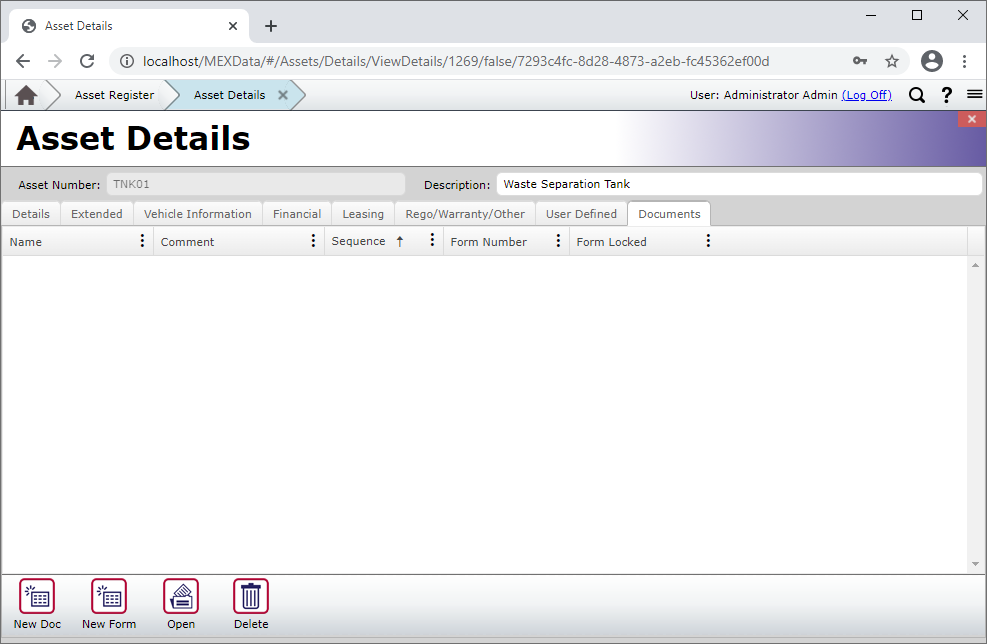 The Asset Details Documents tab
Now click on 'New Doc' and MEX will add a new blank line to the Documents list.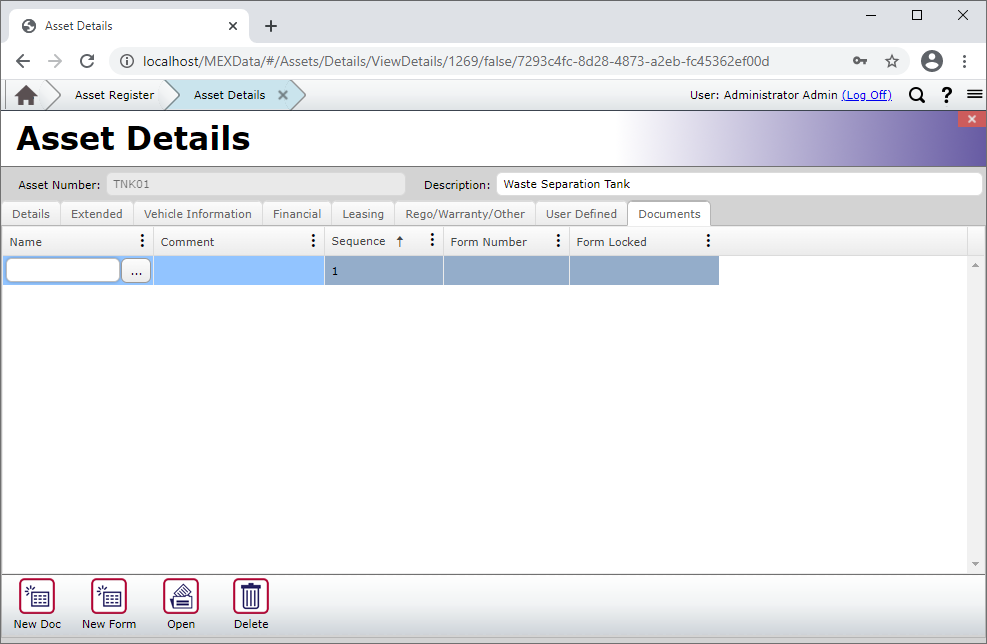 Click on the ellipses (…) button under the Name Column and you will be prompted with a familiar window to search and open the file from your computer's storage drive.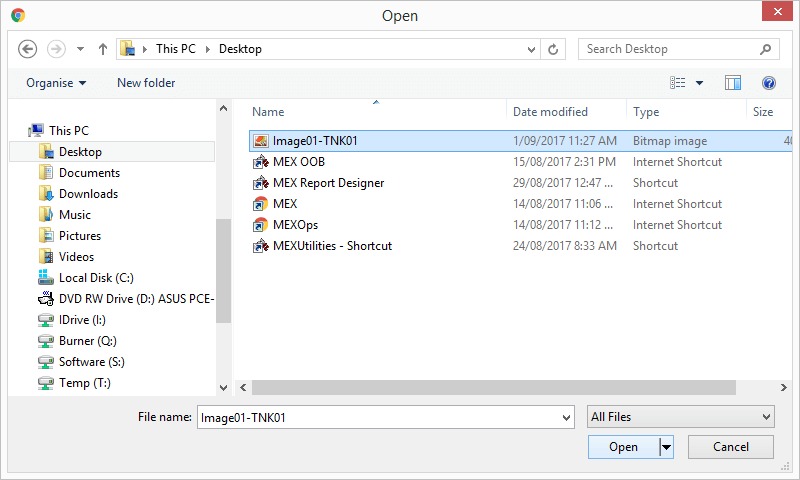 After you select and open the file from the windows prompt, MEX will upload the file.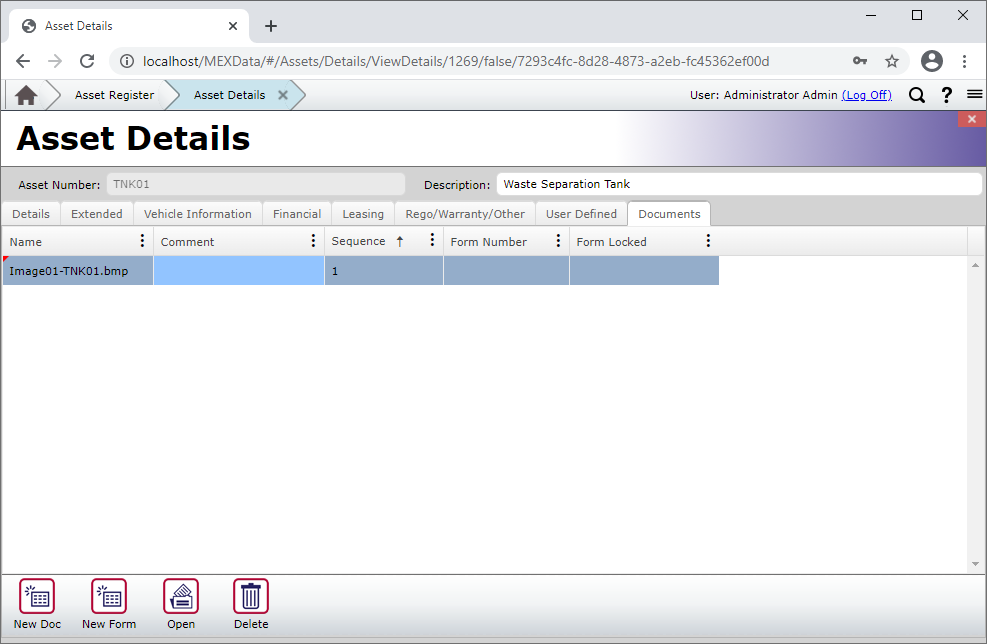 Uploading documents can take time depending on your network bandwidth and the size of the file
Once MEX has stopped spinning, the file is now uploaded and ready to be used. You can then view some documents from MEX by clicking on the 'Open Document' button.
If you have uploaded a photo this will now be displayed in the document carousel which can be viewed from the Asset Register.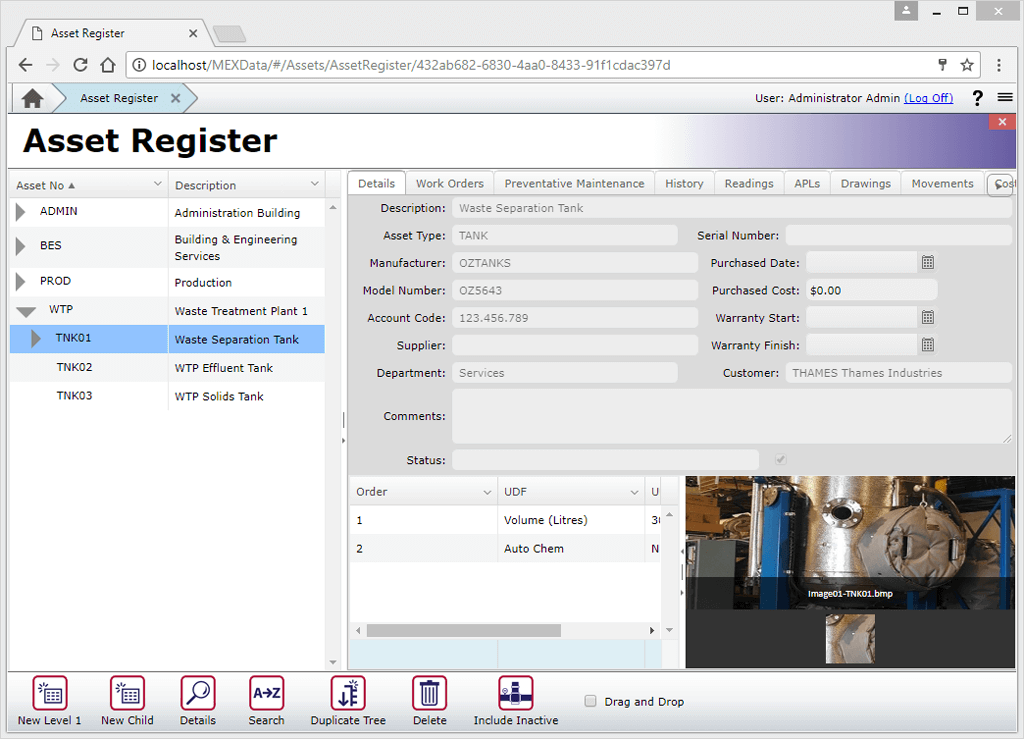 The Document carousel will display photos you have uploaded to the Documents tab
Attaching Work Order Documents Automatically
When making a new Work Order you may want the Asset's Documents to be printed along with it. There are some settings within the user options of MEX that allow you to do this.
To have an Asset's Documents added to a Work Order, go to the System Menu - then click on Options
In User Options select the Work Orders tab and then check 'Automatically add Asset Documents to the new W/O's'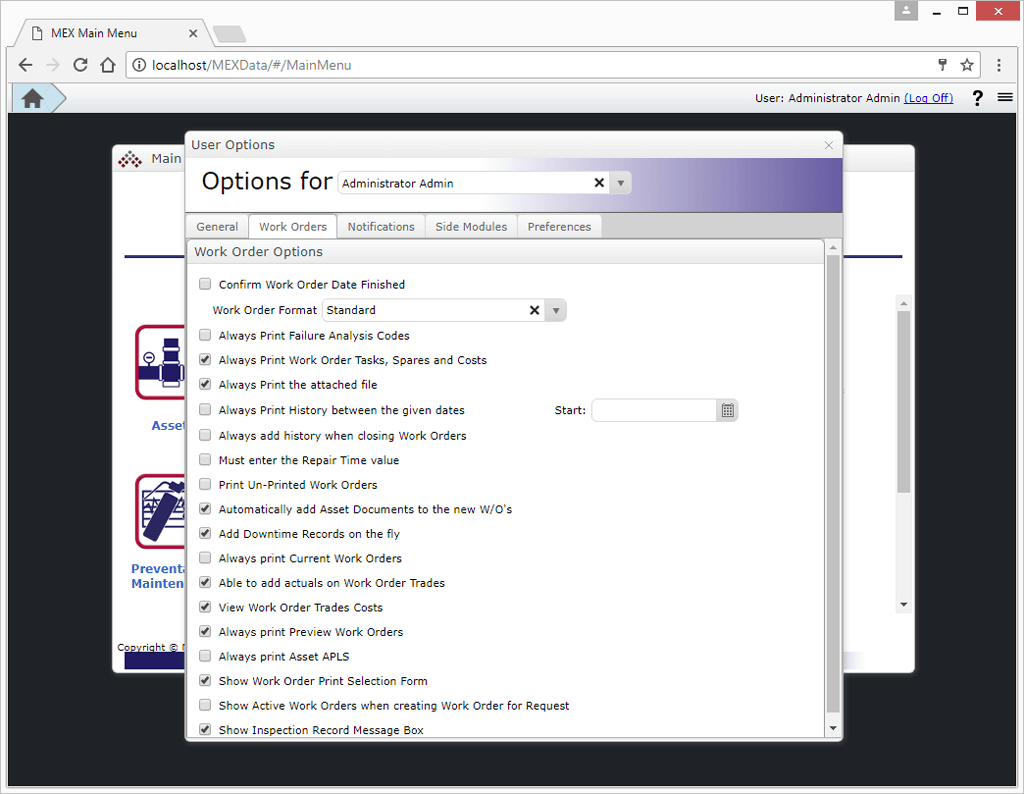 The Asset Documents will now show up in the Work Order Documents tab.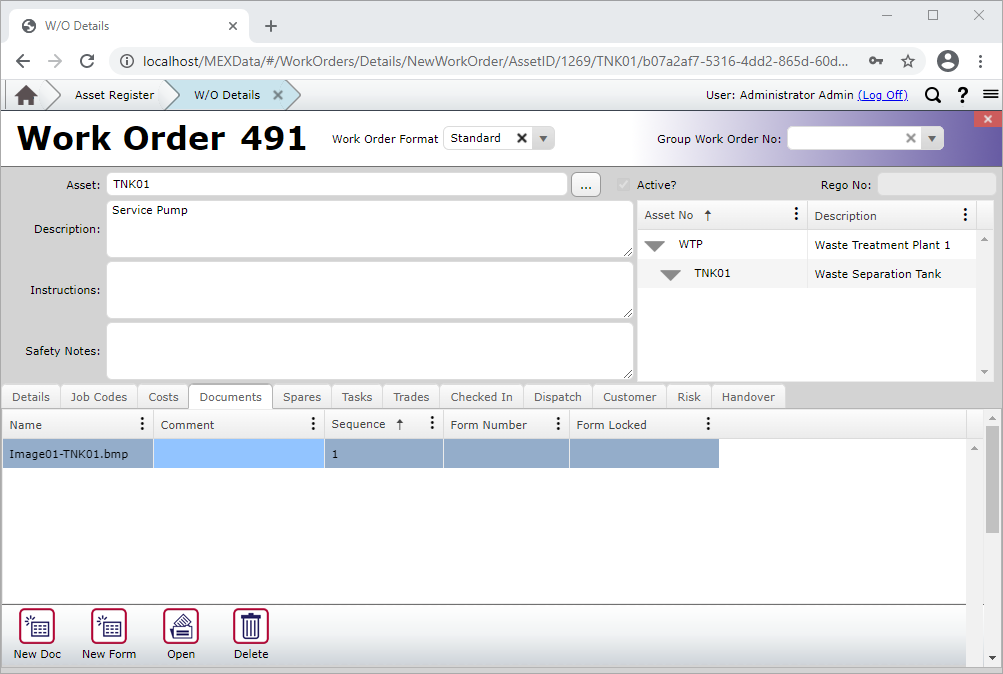 To print this Document, you can set the option to automatically print Documents along with Work Orders (back in the user options) or when clicking print you will have the opportunity to select the same option.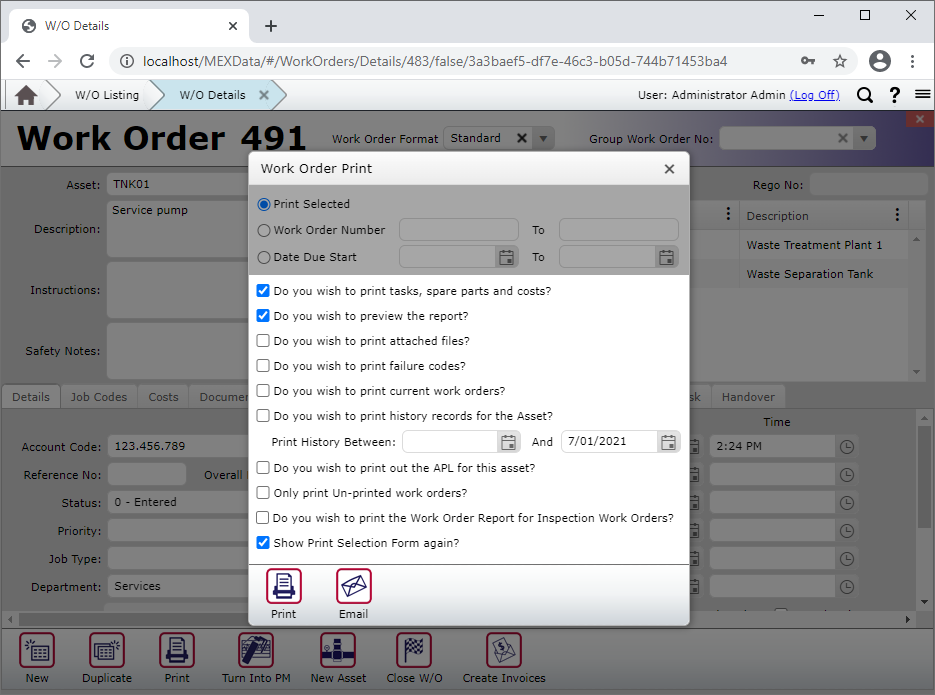 The Document will be printed at the end of the Work Order report.
Have a go and if you have any issues or questions with attaching documents, our support team is ready to help you out. Contact them at support@mex.com.au or call +61 7 3392 4777