In the latest release of the MEX Mobile App, MEX Today has been introduced to allow users to access a summary of all their activities in MEX. Whether it's a Work Order they have been assigned to or a list of approvals, MEX Today lists these items for easier access.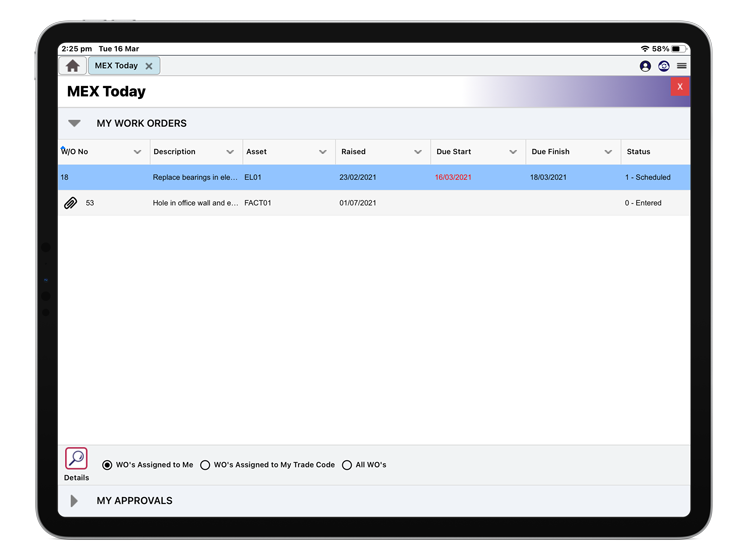 If you wish to view Work Orders assigned to the trade code you are assigned to or all Work Orders, simply tap the options available alongside the Details button.
Showing MEX Today on Start Up
By default, MEX today is configured to show on start up. If you want to change this setting
Simply tap the hamburger menu on the app
Tap Options from the resulting menu
This will open the User Options form
Under General tap the Show MEX Today on Start-up option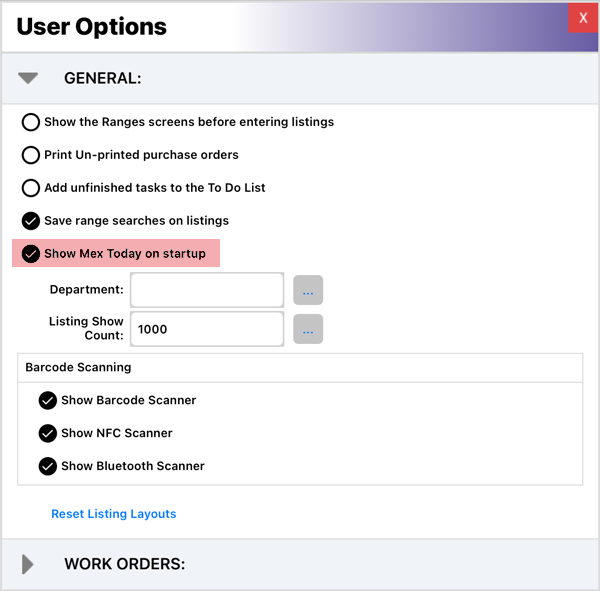 If this option is turned off, you can access MEX Today directly from the hamburger menu.
Download the MEX Mobile app today and check out MEX Today.
If you have any questions please contact MEX Support at support@mex.com.au or call +61 7 3392 4777.