We're pleased to welcome a number of new customers to the MEX family! These customers recently purchased the MEX Maintenance Software in April, 2022 and are now an important part of the MEX Community.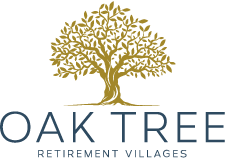 Oak Tree Group owns and operates 31 retirement villages across four states including Queensland, New South Wales, Victoria and Tasmania. Oak Tree specialises in building smaller more private communities, complete with purpose-built recreational facilities.
"Our main goal with MEX is to have a one stop shop for our Asset Management. In particular the Work Order system and Asset Register building." – Dan Fullarton
Kmart ANZ Supply Chain is made up of 6 Distribution Centres (4 in Australia and 2 in NZ) which support the extensive Kmart Store Network. A CMMS was necessary to manage the diverse pool of Supply Chain assets such as Container Straddles, Cross Belt and AMR Sorters, Picking Technology, MHE, Racking and General Facilities.
"We chose to purchase MEX to increase Asset Availability and ensure safety and regulatory compliance of our supply chain assets & property." – Kirk Jatczak, Head of Assets


Hyne & Son Pty Ltd (also known as Hyne Timber) is a major Australian timber manufacturing company. Hyne & Son is headquartered in Maryborough, Queensland and operates in New South Wales as well. The company also conducts its business across Australia and South East Asia.
"The main idea with MEX was to get out of our reactive culture and build a Preventative Maintenance system that is easy to use for technicians, maintain our asset health in a better way and eventually move into Predictive Maintenance." – Mariam Asif, Reliability Analyst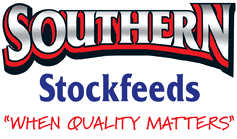 Southern Stockfeeds is a leading supplier of quality stockfeed to the dairy, beef, pork, sheep and poultry industries. All stockfeed is produced in Southern Stockfeeds' Feedsafe accredited mill in Bridgewater, Victoria. Southern Stockfeeds produces a comprehensive range of stockfeed, as bulk and bagged feed and grain products.
"Our key goals are better vision and planning of both our day our day to day and long-term maintenance requirements to extend component life and reduce unintended downtime. This will assist us to move from a reactive to a proactive maintenance program. We also expect better vision and maintenance of our spares inventory." – Dave Jemmett, Chief Operating Officer
Resources