We would like to extend a very warm welcome to some of our newest customers who recently purchased the MEX Maintenance Software in August, 2020. These customers are now an important part of the MEX Community.


AutoPacific Australia was established in 1951 out of a South Melbourne factory and is now the market leader in vehicle accessories and towing solutions. AutoPacific is now the largest producer of tow bars, trailer components and functional vehicle accessories in Australia and New Zealand.
"The most important thing we want out of the MEX system is to have all our maintenance information in one central area. The MEX Dashboard allows our site to view all information from one location." – Robert Tedesco, Maintenance Manager


Crown on Darby Management provides apartment accommodation in Newcastle, NSW. They have a number of different room types including studio, one, two, three and four bedroom apartments.
"Our main goal with MEX is to put in place regular maintenance as we were finding staff were continually forgetting when everything was due. MEX allows us to schedule in work to be completed and provides a full list of our assets we have on site." – Tanya Davidson


Since 1940, Arrow Bronze has been a leader in the production and manufacture of Bronze Memorials. Since its early days, Arrow Bronze has demonstrated an ongoing commitment to production and design excellence, an obsession with customer service and a commitment to all of its clients.
"By implementing MEX, we aim to better manage our assets and improve the performance and reliability." – Chris Beadles, Operations Manager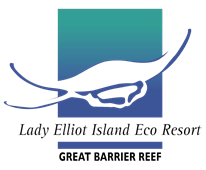 Lady Elliot Island is a Coral Cay located on the southern end of the Great Barrier Reef in Queensland approximately 80 km from the mainland. Fully self-sufficient with its own Power and Water as well as process and treat their own waste water. Being the sole operator and lease holder on the island, the resort carries out all the maintenance on the resort as well as operating and maintained a fleet of boats for snorkelling and diving.
"The MEX program meets our requirements from a technical perspective, but more importantly the team at MEX have shown outstanding knowledge of their product and how best to integrate it into our operations. The proficiency and proactive service from the MEX team is what gave us the confidence to proceed with this important change to our business operations." – Robert Thomas, Project Manager
Resources