We would like to extend a very warm welcome to some of our newest customers who recently purchased the MEX Maintenance Software in August, 2021. These customers are now an important part of the MEX Community.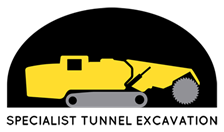 Specialist Tunnel Excavation Group provides innovative turn-key solutions for bulk & detail rock excavation and ventilation for applications across tunnel, road, rail, civil, mining and pipeline projects throughout Australia & New Zealand.
"We are implementing MEX to manage our maintenance and preventative maintenance tasks, assign jobs, compile the company asset data, manage the store and warehouse functions, purchase ordering and PO requests and maintenance requests." – Cameron Stewart, Maintenance Manager


Orana Drill and Blast is a family-owner contractor based in Queensland specialising in drilling, blasting, quarrying, mining and renewable energy projects. Since our inception in 2012, Orana DB have been involved in major projects in Queensland and around Australia including Roads, Rail, Mining, Quarries, Construction and much more.
"We purchased MEX because we want to achieve smoother operations when it comes to the maintenance of our equipment and stock to save time & money." – Cathy Murray, Coordinator and Environmental Manager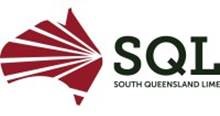 South Queensland Lime is one of Australia's leading producers of high-quality calcium carbonate (limestone) products, across Queensland and Australia. Founded in 2000, South Queensland Lime is a proud long-standing independent supplier to the Agricultural, Industrial and Mining industries with a proven track record of supplying high-quality grit, fine and superfine limestone products.
"Our main goals with MEX are to effectively manage assets, breakdowns, stores and preventative maintenance. We find the MEX system to be very simple and easy to use." – Mick Williams, Site Operations Manager & SSE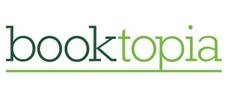 Booktopia is Australia's largest bookstore, stocking over 150,000 items. Shipping books, ebooks, DVDs, stationery, ereaders, and audiobooks to every corner of Australia and New Zealand from their 14,000 sq metre headquarters and Distribution Centre in Lidcombe, Sydney.
"Our goal for MEX is to gain effective management of our assets to implement productivity across our operations." – Rachael Ryan, Facilities Support Officer


Health Focus Manufacturers are proudly an Australian family-owned company that was established as a contract manufacturing business in 2011. The company is a high-quality cosmeceutical manufacturer specialising in skin care, cosmetic, household and pet care products.
"Our main objective is to ensure intimate knowledge of existing equipment is captured and essential maintenance is prioritised. With business growth stores will be utilised to ensure spares are onsite and easily locatable. Maintenance, repairs and handover will be able to be tracked accurately for auditing purposes. The ongoing development of the system will ensure tacit knowledge is retained within the business." – Terry Wilcock, Machine Maintenance Engineer

Buderim Ginger has been operating for 70 years and is home to the world's finest ginger. Situated in Yandina QLD, Buderim Ginger provides an extensive product range including crystallised ginger, ginger marmalade, ginger refresher and ginger beer.
"We decided on MEX for our CMMS to enable improvements and reliability to our maintenance systems and parts control." – Les Prescott, Maintenance Manager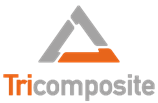 Tricomposite is a premium fibreglass manufacturer that specialises in high volume open and closed mould composites. Located in North Laverton, Tricomposite works out of a 5200 square metres facility and employs 40 staff.
"Tricomposite's main goal for purchasing MEX is to be able to maintain all of our equipment efficiently and on time. We are a fibreglass company and produce 1800 plus parts per month, where this can only be achieved if the equipment is maintained and is in good order." – Frank Cristiano, General Manager
Resources