We would like to extend a very warm welcome to some of our newest customers who recently purchased the MEX Maintenance Software in February, 2021. These customers are now an important part of the MEX Community.


NCI Packaging is a privately-owned packaging company servicing many of the region's leading manufacturers and brands. NCI has evolved from a specialist manufacturer of cans to become a key product partner to many of Australia's leading paint, food and aerosol brands.
"MEX will be a great improvement to the systems we have in place. The package will help us improve our preventative maintenance activities together with our stores inventory. We are also using it to record the maintenance departments activities to help us highlight our problem areas." – Felix Comito, Maintenance Manager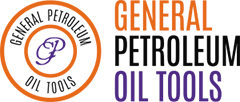 General Petroleum Oil Tools is a leading Australian provider of API-approved and graded drilling supplies to the oil, gas and mining industries. The company specialises in design, repair and recertification, to ensure every job is traceable and meets, or exceeds, industry and OEM standards.
"We will be using MEX as the asset management tool for all repairable/routable equipment providing cradle to grave traceability, maintenance strategy, approved bills of materials and product optimisation. Inspect/Service/Recertification and Testing work ranges from small equipment such as valves, rod handling equipment and even larger capital items such as mud pumps. MEX will provide a step change in the range of the service offering to GPOT's valued clients." – Richard Schokman, General Manager


Tender Choice Foods is an Australian family owned company established in 1985. It produces a variety of cooked chicken meats which is free of gluten, soy protein, phosphate & preservatives as well as cooked bacon to industrial food manufacturers and food service sectors.
"The main goal we want to achieve with MEX, is to gain control of our maintenance and day-to-day activities. The business has recently grown and we found a need to better manage our operations" – Dimitry Burdenjuk, Operations Manager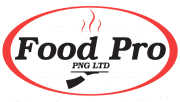 Food Pro PNG has been operating since 2011 and procures a variety of chilled and frozen food products to supply small and large wholesale, retail, restaurant and catering businesses throughout Papua New Guinea.
"We chose MEX to move from spreadsheets to something more formal that our maintenance team can work with as we have high equipment and machinery levels amongst our bakery, butchery, retails, refrigerated storage and fast food burger restaurants. Also, it keeps track of our assets and values for our insurance broker.." – Kaye Illing, Business Development