We would like to extend a very warm welcome to some of our newest customers who recently purchased the MEX Maintenance Software in January, 2022. These customers are now an important part of the MEX Community.

West Moreton Anglican College (WMAC) is a private school affiliated with the Anglican Church of Australia. It is located in Karrabin, a suburb of Ipswich, Queensland, Australia. The school covers Pre-school to Year 12 and is coeducational.
"Our main objective is to increase efficiency to manage our assets, service, maintenance and replacement if required. The MEX system allows us to store and check detailed information on our assets in a central location, thereby minimising human error." – Robert Noble, Community Engagement Manager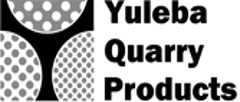 Yuleba Quarry Products produces concrete sand and road base at a small quarry just off the Warrego highway 60km east of Roma QLD and 80km west of the Miles township. Located in the Surat basin the Yuleba quarry services the surrounding townships of Roma, Chinchilla, St George, Wandoan and as far East as Dalby with its general quarry products such as sand, gravel aggregate and road base.
"My main goal with MEX is to track what we do maintenance wise so we can create a picture of equipment performance, create parts lists for recurring jobs and generally better manage maintenance. It will also help us manage our budget by providing better information regarding what our real costs are." – Paul Edwards, CEO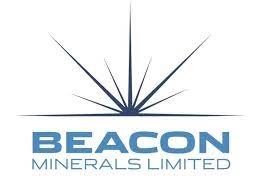 Beacon Minerals is a West Australian gold producer with a strong growth outlook. Beacon Minerals commissioned and operates the Jaurdi Processing Plant in the Jaurdi Hills, 60km west of Kalgoorlie Western Australia. Beacon Minerals has also explored and developed the Lost Dog ore body through to open pit production.
"Our main goal with MEX is to tie together multiple work areas, asset management & time tracking, maintenance planning & scheduling and eventually stock inventories. MEX will help us be a lot more proactive with our maintenance scheduling and hopefully also help to track over spending on maintenance." – Jamie Field, Maintenance Supervisor


Fenix Newhaul is the incorporated joint venture company established to implement the strategic alliance between Fenix Resources and Craig Mitchell, the founder and former owner of Mitchell Corp, a major supplier of transport and logistics services to the Western Australian mining industry.
"Our main goal with choosing MEX is to increase workshop efficiency and gain a detailed understanding of our maintenance and inventory needs (past, present and future)." – Mark Wisniewski - Assets & Maintenance
Resources