We would like to extend a very warm welcome to some of our newest customers who recently purchased the MEX Maintenance Software in July, 2021. These customers are now an important part of the MEX Community.


The Victorian Institute of Forensic Medicine (VIFM) is the statutory authority providing forensic medical and related scientific services for Victoria. The VIFM provides the justice system with evidence to underpin safe convictions and appropriate acquittals. With VIFM doctor's insight help investigate deaths reported to the Coroner, examine alleged offenders and assess, treat and support victims of crime.
"Our main goal is to track the status, condition and maintenance of our site assets which span across three buildings. Our building & plant assets get high use, which is the equivalent of a hospital with laboratories. In the longer term we plan to hold all our laboratory equipment data also in MEX and track its status and condition. MEX will provide us a forward view of those site and equipment assets that need maintenance and/or replacement." – Judith Ross, Business IT Consultant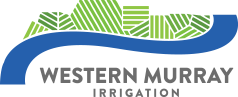 Western Murray Irrigation maintains 3 pump stations; 2 re-lift stations and 184 km of pipelines which supply and service over 4,100ha of irrigated land in Curlwaa, Coomealla and Buronga. Western Murray Irrigation provides non-potable irrigation water and drainage services to three irrigation areas in southwestern NSW.
"The main reason for choosing MEX was to centralise all our information regarding asset maintenance including photos, SOP's, WHSE, scheduling into one program. The program must be compatible with an SQL database to share asset information with our accounting department. With MEX, the ability to 'try before you buy' was a great way to check out the functionality. We also visited a site where MEX is up and running and spoke to another operator of MEX. The MEX system exceeds all our initial requirements, and has some great features such as Ops and also the mobility factor with the Mobile App." – David Hilton, Manager Assets and Operations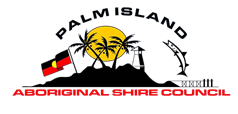 The Aboriginal Shire of Palm Island is a special local government area of Queensland, Australia, managed by the Palm Island Aboriginal Shire Council under a Deed of Grant in Trust granted to the community on 27 October 1986.
"We have purchased MEX because we believed that it was the best fit for our small council. We were looking for an Asset Management system that would also assist us to manage our resources effectively, track customer requests and provide cost information. MEX also seemed to require the least amount of customisation to be able to get us up and running quickly." – Steve Martin, Water & Waste Projects Officer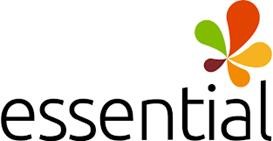 Essential Flavours has been creating, manufacturing and distributing flavours in Australia since 1989. Essential provides tailored flavour solutions to food, beverage and nutraceutical companies across the Asia Pacific including flavours in liquid or powder and in synthetic, NI, natural and organic forms.
Resources