We would like to extend a very warm welcome to some of our newest customers who recently purchased the MEX Maintenance Software in September 2019. These customers are now an important part of the MEX Community.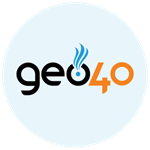 Geo40 was established in 2010 to develop technologies for the extraction of minerals from geothermal fluid that has been used to generate electricity. Geo40 aims to include a further sub-process to extract additional minerals from the silica in a continuous state, such as lithium and boron. The company commissioned it first 'commercial' production plant in 2018.
"We chose MEX as it was Australian based, worked well with our accountancy software and is a scalable product that can grow and change with us." – Paul Deighton, Project Engineer & Maintenance Supervisor
Check out the case study: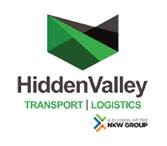 Hidden Valley Transport & Logistics commenced in 2007 to operate as a freight transport, equipment hires services and associated activities to the Hidden Valley Mine in Papua New Guinea. The company provides various services including transporting, delivering and unloading of dangerous goods with cyanide accreditation, general cargo and large amounts of fuel.
"To manage the maintenance and afford the safest operation possible especially with the high volumes of Dangerous Goods we move every month and keep maintenance cost in check, we have made the decision to implement MEX." – Paul Thomas, HVT Workshop Consultant.


Opuha Water Ltd is a water utility company in South Canterbury, New Zealand. It manages Lake Opuha and the Opuha Dam to provide environmental water flows, Irrigation water storage and renewal energy via a 7MW Hydro power plant.
"Opuha Water has chosen MEX as its Maintenance Management Application to assist the company proactively manage the maintenance of its varied portfolio of assets." – Andrew Mockford, CEO.


Business Maintenance Solutions (BMS) has been formed to provide businesses with Asset maintenance management without the need to engage full time resources. BMS provides comprehensive maintenance solutions covering asset register development, tracking maintenance works including critical parts listing and machine repair costs as well as developing audit schedules for process/safety actions carried out within the company.
"BMS will use MEX to manage clients that do not have the resources to have full time asset management engaged in their business. By utilising MEX, BMS will be able to build and maintain asset registers whilst using all the aspects of MEX to manage the client's machinery assets. As well as tracking project work and critical parts for these clients." – Chris Gale, Director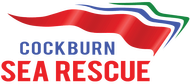 Cockburn Volunteer Sea Search and Rescue Group operate in the waters of Cockburn Sound and well beyond to provide assistance to the boating public of Perth. The rescue group offers a 24-hour radio watch for sea going vessels and a rescue service for those who get into trouble.
"My previous use of MEX steered me toward proposing the system to our committee. By using MEX, we will be able to manage inspections, certification, scheduled maintenance, costing and reporting. MEX will give us all that plus the transparency and accountability required to run as a commercial outfit." – Patrick Allioux, Maintenance Officer
See also