On the 15th & 16th of June, MEX ran its first Public Training Course fully online! With 5 attendees from all different Australian locations, the Online Course was marked a success.
As part of this course, participants were run through the Introduction to MEX Course by our Trainer Rob Nicholas. Each attendee was provided with a meeting link, training manual and system access through the brand new MEX Training Portal.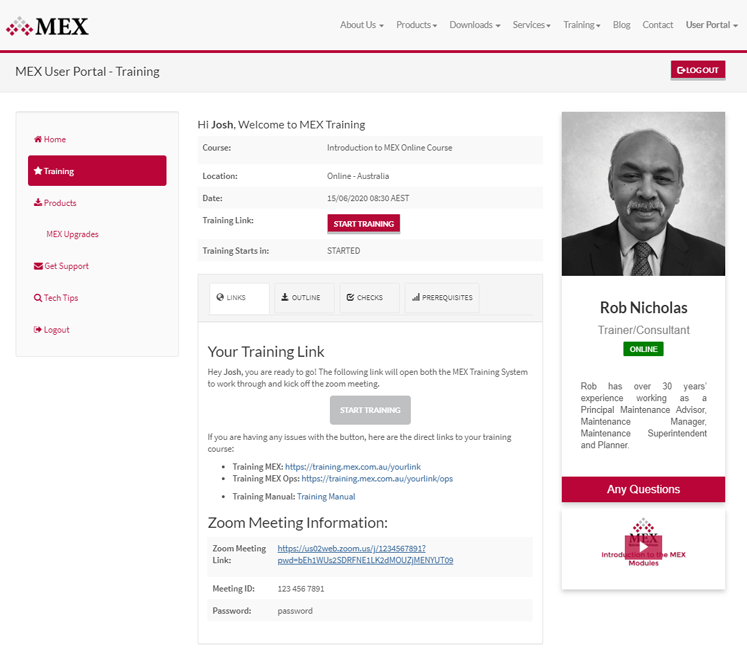 Working with a virtual classroom, Rob ran through practical exercises to help users gain a solid understanding of the system. Different customers could also connect and discuss the use of MEX together.
For our New Zealand customers we also ran an Online Course in their timezone with our Trainer Julia. Despite the 2 hour time difference, everything ran smoothly and we received some great feedback. Future New Zealand Courses are now scheduled for the next couple of months.
All in all, we received positive feedback for this new way of Training and are looking forward to our future online courses!
If you are interested in attending Online Public training, please follow the link below for our Training dates: