What is Edit Mode?
Here at MEX, we are continuously looking at ways to improve our software to make your life easier, which has encouraged us to develop one of the most advanced and powerful features ever - Edit Mode.
Edit Mode is a complete admin control center which puts all of your settings under one roof. We have blended the administration of MEX with its day-to-day usage by giving you the freedom to make MEX look and behave exactly the way you want it to.
Edit Mode allows you to work through the MEX system to apply security and mandatory settings, change field names and add custom fields with ease, without jumping between the original setup forms.
Ease of use is an integral element for MEX where Edit Mode enhances our philosophy to provide a user-friendly and simple system. This tool makes MEX even easier to implement, simplifies the setup and strengthens the backbone of the system - security!
Edit Mode in MEX
Edit Mode is an easy to access tool, that is available when browsing throughout the MEX system.
Accessing Edit Mode in MEX:
Must be done using an Admin account
Edit Mode can be accessed from the Side Menu, by clicking Edit Mode or
Using the keyboard shortcut Alt+G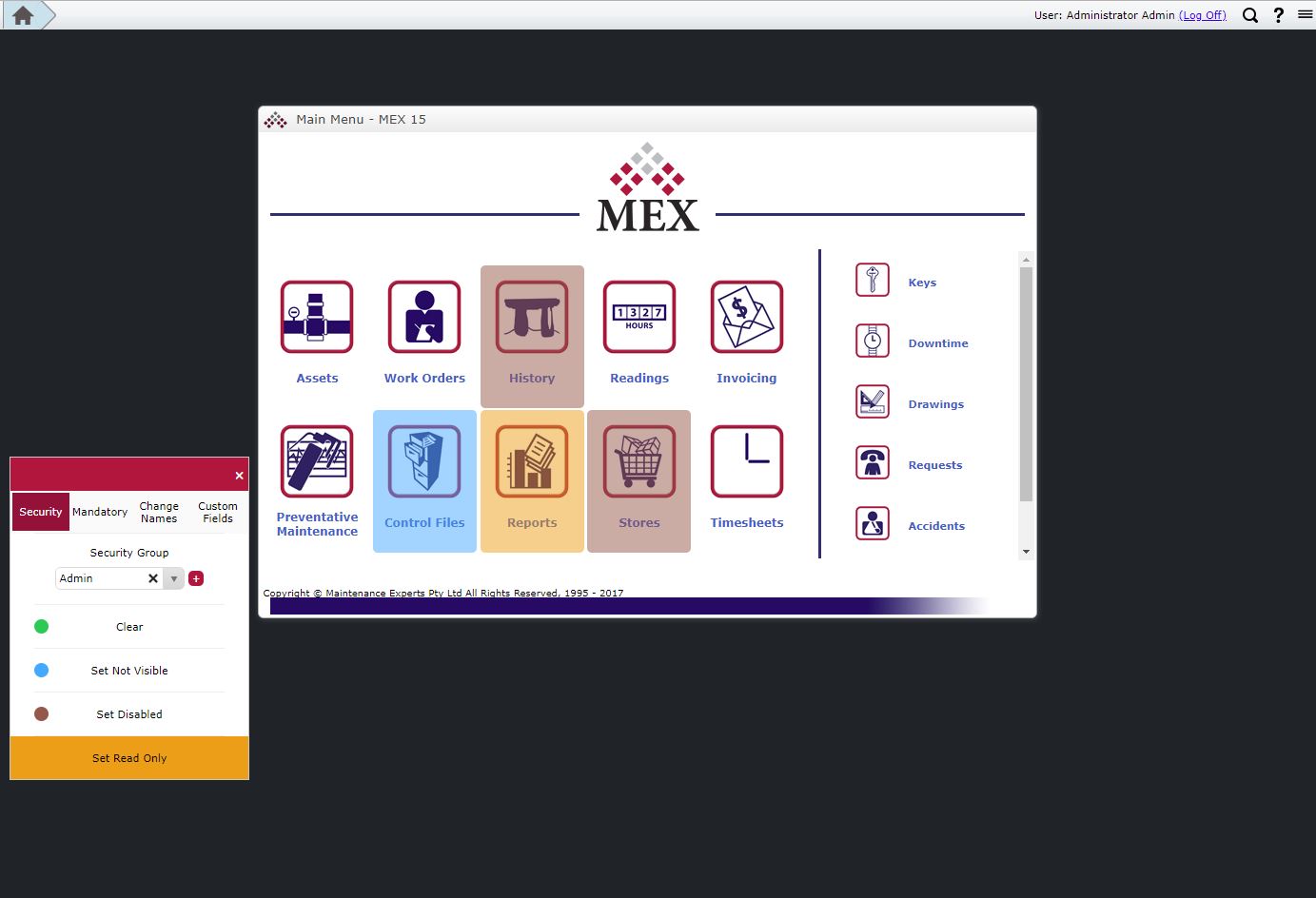 Security
The way you setup your MEX system defines the overall quality and performance of your users' experience where the use of security allows you to tailor your system according to the exact needs of your users.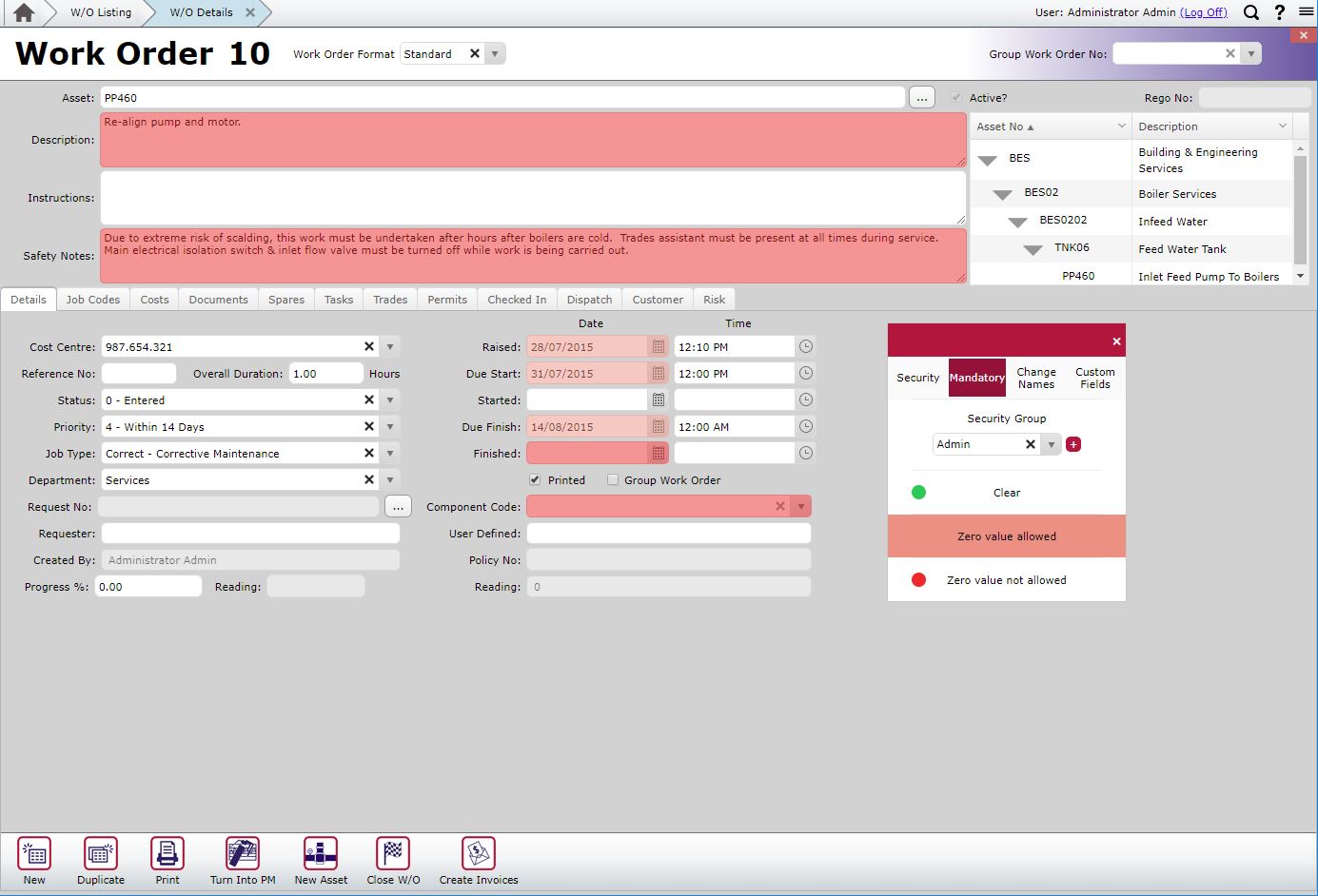 Mandatory
Just like Security settings, Mandatory works with a particular Security Group as does the old security setup. Mandatory allows users to paint individual settings over the desired controls.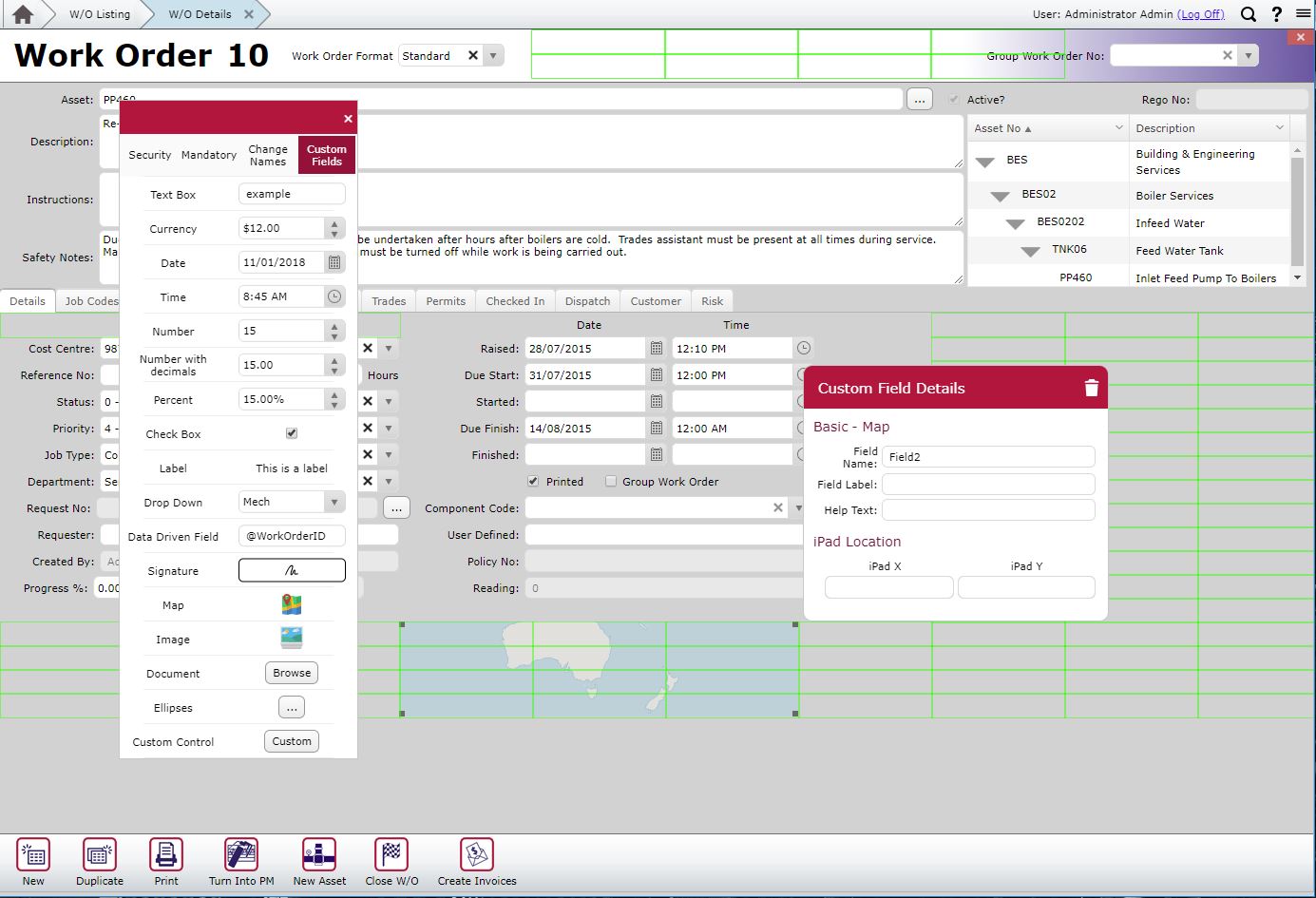 Custom Fields
Creating a custom field in Edit Mode is so simple. Working with grid placements, text, currency, and more, Custom Fields allow you to alter settings and add important information within MEX with the ease of one controller.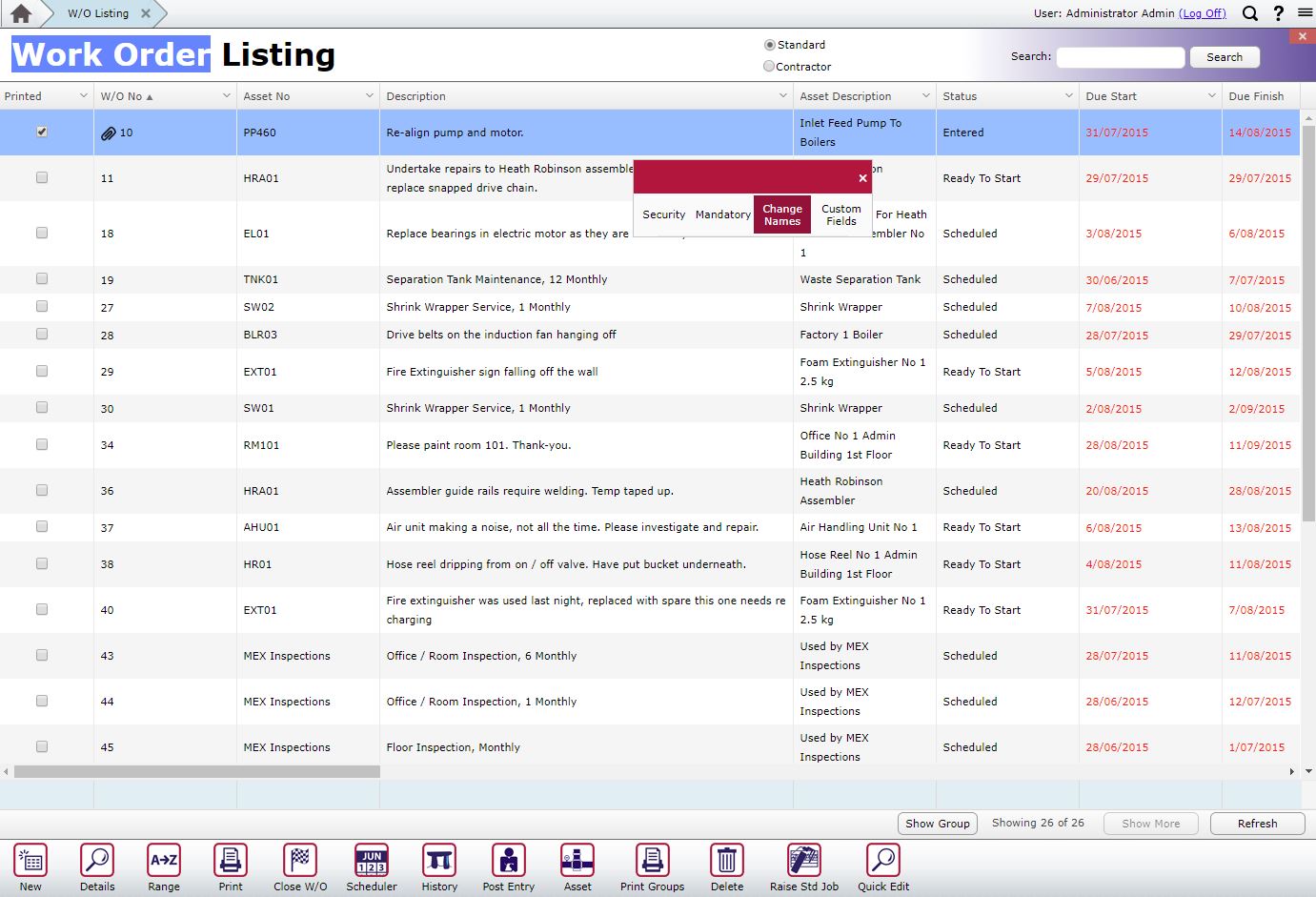 Change Names
Change Names makes life so much easier. Simply select Change Names and then click labels, tabs, buttons or whichever text you want to change and just edit the value right there as you use MEX.
Setting up Security using Edit Mode
Everything we had before, but simpler. Setting up security is the most important thing when setting up MEX Maintenance Software, and so it should be the most accessible procedure. Only available in build 74 Edit Mode allows complete optimisation of Security settings with a simple click, allowing users immediate access to all four of the key compartments; Security, Mandatory, Change Names, and Custom Fields.