MEX Ops has taken a whole new look and now works intelligently across multiple devices. One thing still remains the same as the old version, you need to access MEX Ops inside a browser. That is, your MEX systems defined link ( E.g http://yourserver/MEXData/Ops )
Once you have the link, type it into your browser's address bar or simply click the link to open MEX Ops.
Using the MEX System Menu
Ops MEX in your preferred browser
Click the MEX System menu
Scroll down and click MEX Ops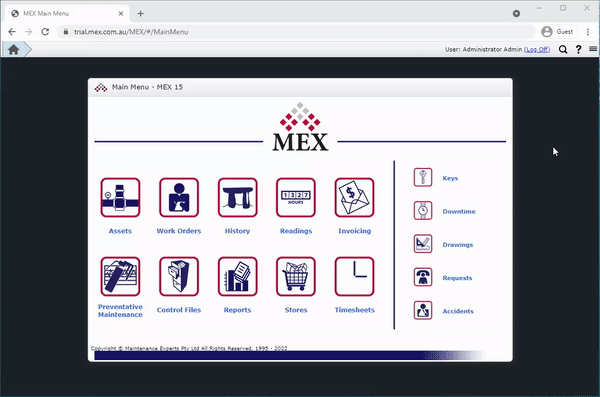 Opening MEX Ops from MEX
Desktop vs Application Mode
Introducing the two new modes:
Desktop mode – A full list of Requests and options are displayed to the user
Application mode - Responsive design displays requests in an simplified and easy to read mobile listing
Upon login, MEX Ops will determine the screen size of your device and will choose the appropriate mode. Simply use the "Desktop Mode" switch on the bottom right-hand corner of the screen to switch between the two.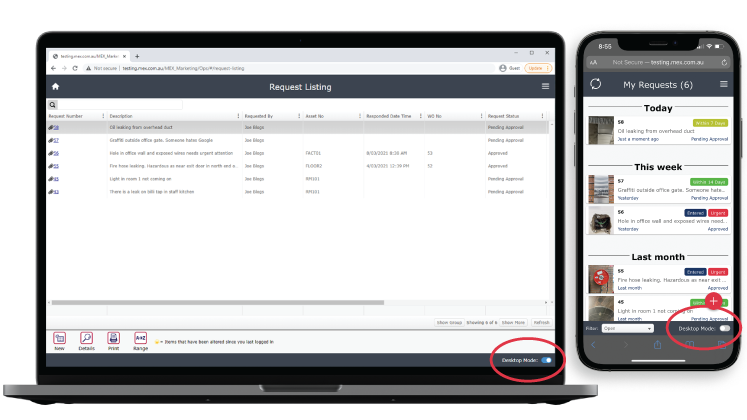 Desktop VS Application Mode examples
Resources