This MEX Trial gives you access to tryout the MEX Computerised Maintenance Management System for yourself online without any limitations
Benefits of using the MEX CMMS
---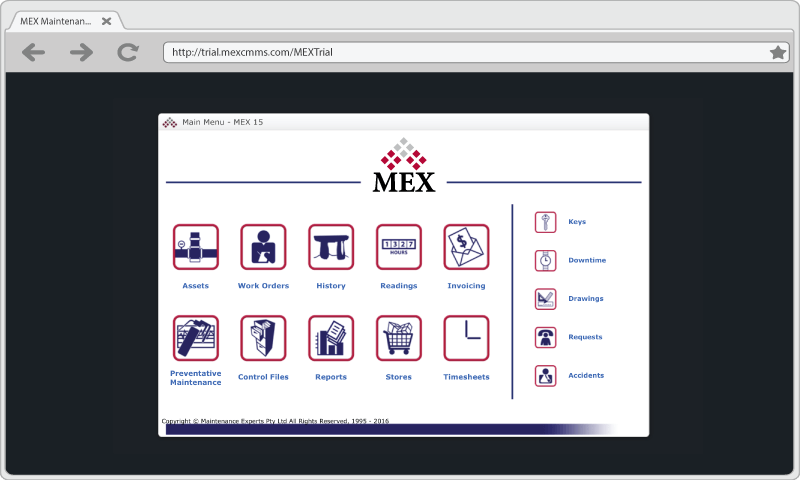 Access Anywhere Any Time: We offer a full hosted service that boasts uptime in excess of 99% - find out more
Reduced Costs: Well-maintained equipment equates to fewer breakdowns and also lower repair and replacement costs – A direct and measurable saving.
Increased Equipment Availability: With scheduled maintenance and inspections, equipment work more efficiently with reduced breakdowns.
Reliable Job Tracking: From current jobs, to requests, to historical data: Record all work carried out on equipment and in every detail.
Save Costs on Purchasing: Comprehensive inventory management, allows for stock levels to be monitored and replaced on time, eliminating wait times on critical spares.
Accurate Performance Measurement: With the vast amount of equipment information stored against equipment, reports for auditing and analytic purposes are readily available.
Sign up for a free trial today and see how MEX can help you.